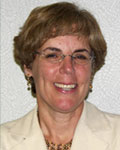 Attorney McCormick is the Executive Director of the Pennsylvania Interbranch Commission for Gender, Racial and Ethnic Fairness, where she directs the implementation of recommendations from the Pennsylvania Supreme Court study on Racial and Gender Bias in the Justice System. Ms. McCormick directed the study on behalf of the Court from 1999 to 2003. Since her graduation from Duquesne University Law School in 1981, she has focused her career on public interest law, including serving as a Staff Attorney for Neighborhood Legal Services Association, Assistant Trial Defender for the Allegheny County Public Defender's Office, and Assistant Counsel/Special Deputy Attorney General for the Pennsylvania Department of Environmental Resources and the Pennsylvania Attorney General's Office. She is a frequent lecturer on racial, ethnic and gender bias in the Pennsylvania justice system and has authored numerous articles and reports on the topic.
Ms. McCormick also serves as an Adjunct Professor at Duquesne University School of Law, where she teaches a course on Women and the Law and Feminist Legal Theories. She is an active member of the Pennsylvania Bar Association, where she serves in the House of Delegates, is a member of the PBA Judicial Evaluation Commission, and was previously Chair of the Civil and Equal Rights Committee, a committee with which she remains active. She is also actively involved in the Allegheny County Bar Association, where she has served as a member of its Board of Governors, Past Chair of the Women in the Law Division, Co-Chair of the Diversity Committee and a member of the Diversity Collaborative.
Ms. McCormick's community service includes serving on the Boards of Directors for the Program for Female Offenders and the National Consortium for Racial and Ethnic Fairness in the Courts. She has received numerous awards for her work, including the YWCA Racial Justice Award; The Honorable Carol Los Mansmann Helping Hand Award; The Art of Justice: Women Shaping the Law Award; the Susan B. Anthony Award from the Women's Bar Association; the Duquesne University Law School Adjunct Professor Award, and induction into the Century Club of Duquesne University Distinguished Alumni. She is married to Attorney James W. Carroll, Jr. of Pittsburgh, Pennsylvania and is the mother of three grown children.