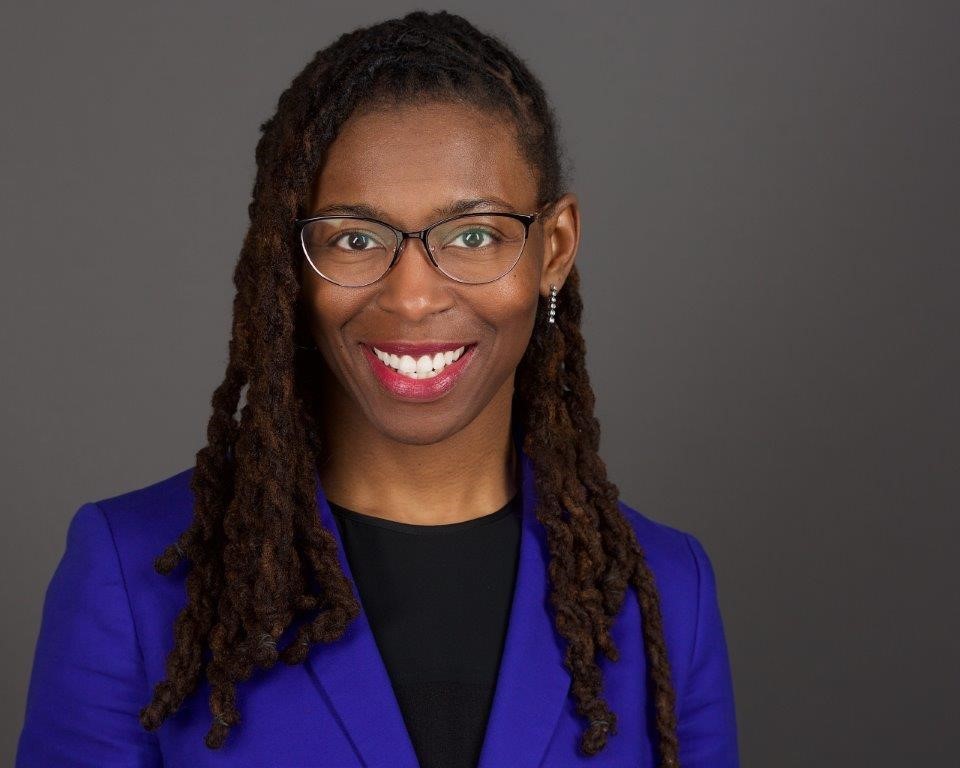 Attorney Shields was formally installed in August 2023 as the Executive Director of the Pennsylvania Interbranch Commission for Gender, Racial and Ethnic Fairness. As Executive Director, she directs the implementation of the recommendations contained in the Pennsylvania Supreme Court Committee's 2003 study on racial and gender bias in the justice system. She is only the second Executive Director in the Interbranch Commission's 18-year history, following the retirement of Lisette M. McCormick, Esquire.
Ms. Shields was born and raised in North Braddock, Pennsylvania. She attended Woodland Hills High School, a school which was the result of a 1981 court-ordered desegregation merger. She is a graduate of Kenyon College in Gambier, Ohio, where she double majored in political science and philosophy with a concentration in law and society. While at Kenyon College, she was awarded the McGregor Fellowship, which she used to study racial gerrymandering. During college, she also had the distinction of interning for Congressman John Larson (CT-1) and John Conyers (MI-14).
After graduating from Kenyon College, she attended the University of Pittsburgh School of Law on the K. Leroy Irvis Scholarship, a three-year full tuition scholarship. She was named a member of the University of Pittsburgh Law Review, where she became a member of the Editorial Board. While in law school, she helped coach her high school mock trial team. In 2003, she received her Juris Doctor degree, graduating magna cum laude, and was named to the Order of the Coif.
Ms. Shields began her career handling commercial litigation and mass tort defense work at Saul Ewing and Reed Smith in Philadelphia. She worked as a medical malpractice defense attorney for the law firms Post & Schell and Stevens & Lee. In 2014, Ms. Shields went to work as a healthcare and litigation attorney with the Lehigh Valley-based Fitzpatrick Lentz & Bubba, P.C. She became a shareholder with the firm in 2017. She was the first person of color to make shareholder in the law firm's 35-year history. Ms. Shields was named an Assistant Solicitor for the City of Bethlehem in 2022. Ms. Shields has been named to the PA Rising Stars list in 2008, 2010, 2012-2018 and the Pa Super Lawyers list in 2021 and 2022.
Ms. Shields's current community service includes serving as a member of the Nominations Committee of the United Way of Greater Lehigh Valley. She is also closely connected with her alma mater, Kenyon College, where she was recently appointed to the Board of Trustees. She is also active with the Pennsylvania Bar Association, serving as Co-Vice Chair of the Membership Development Committee and Chair of the Report Card Subcommittee of the Women in the Profession Commission. Because of her work within the Pennsylvania Bar Association, she was given the President's Award in 2018 as well as the Lynette Norton Award in 2020.
Ms. Shields resides in the Lehigh Valley with her husband, Kevin Law Orloski, Esquire, and their two children, Cole and Sage. In her free time, she enjoys running, studying Spanish, listening to music and podcasts, and reading.